Leisure 22 Ekhaya For Sale £1400
Posted: Thu May 30, 2019 4:01 pm
** Now Sold ** Leisure 22 + Honda 5hp + Road trailer ** Now Sold **
Ready to sail but does need a little work, roller or slab reefing mainsail and furling 120% genoa (not original to the boat), basic equipment on board, anchor and warp, radio, depth, etc,
Honda BF5 5hp good reliable engine just checked over and a new starting gear fitted.
Road trailer, I purchased it from another club member with an identical boat but I have never used it, I have checked it over and will be replacing the cracked tyres before the sale.
Currently moored at Mochras Lagoon (Shell Island) North Wales, the mooring it is on is not available but it may be possible for a mooring in the lagoon, cost is about £120 year using your own ground tackle, see LPYC website for details.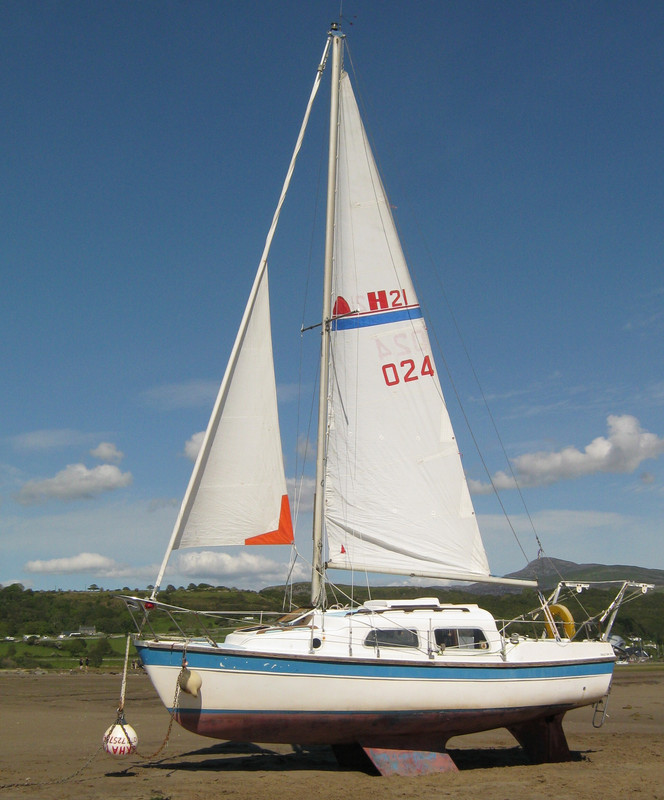 Contact: Steven Hodgson at
mine.explorer@gmail.com